Introducing
myONE

® Perfect Fit condoms.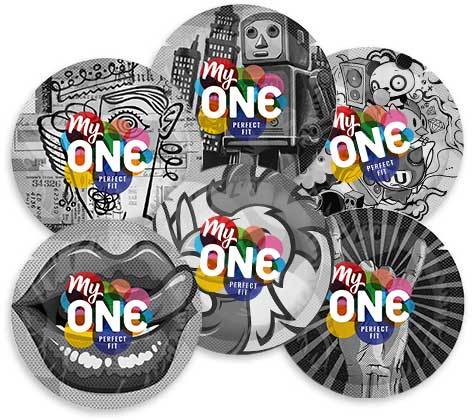 Introducing
myONE

® Perfect Fit condoms.
10 lengths. 9 widths. 60 sizes.
Standard condoms can sometimes feel too tight, too loose, too short, too long. Sound familiar? That's because most condoms were the same size. Until now.
You wouldn't settle for one-size-fits-all pants or shoes. Penises come in many different sizes. Isn't it about time condoms did, too?
Find your perfect fit – on us. Pay just $2 shipping, and we'll send you 3 free condoms to try.
Please select your length code
Please select your width code
Don't see your size code? Contact us!
How It Works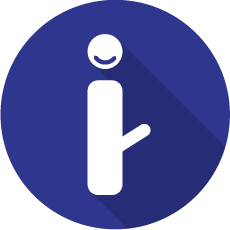 Get it up.
Tackle this step on your own, or phone a friend. 'Nough said.
Size it up.
Find out your length and width. Use our FitKit, a measuring tape, or use our Fit Finder. Don't worry, your size code stays confidential. Privacy guaranteed.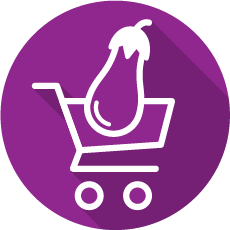 Order 'em up.
Start with a free sample to make sure it's a perfect fit. Then choose between buy-as-you-go or a monthly subscription.
Discreet packaging. Cancel anytime.
Your fit, on your terms.
Purchase condoms as you go or sign-up for a convenient subscription plan. Subscriptions offer a substantial discount, and you choose whether you want condoms delivered every 1, 2 or 3 months. Cancel, change or skip a delivery at anytime. FREE USA SHIPPING on all orders. The more you buy, the more you save per condom. And with subscriptions you get an additional discount off lubes & other products.
Order My Free Sample Kit
Regular Price
HK$159
HK$13.25 per condom
Free Shipping*
Regular Price
HK$318
HK$13.25 per condom
Free Shipping*
Subscribe & Save
HK$286.20
HK$11.93 per condom
Free Shipping*
Flexible shipments
No commitments
10% off lubes
*Free shipping in Hong Kong and Macau only
Reviews
"At 44 years old I've had a happy and varied sex life—but this is the first time I have ever had satisfying sex with a condom on. I had thought I hated condoms, when it turns out I just hate condoms that don't fit—I will definitely be ordering more soon. My wife also thanks you!"
"Being slightly smaller than average I needed something that didn't slip—standard condoms had too much excess at bottom. I found the exact size I needed and it's perfect, no movement at all and even makes me feel a bit bigger rolling the full lot down my shaft! Thanks!"
"Being on the larger scale I have always struggled to fit into condoms found in shops—even XL condoms and king size were no use to me. These condoms really are truly amazing and I can now enjoy sex without my condom being too tight."
"I have never found a condom that truly fitted until I found you. Thank you!"
"This product is the best thing ever invented. I always had trouble in the past getting condoms that fitted perfectly and searched everywhere for different types. These condoms have a feeling like no other and almost feel like having nothing on. I myself know that typical condoms don't feel great and I have had unprotected sex due to this."
"I was skeptical that you could fix my issue, which is condoms slipping off during the actual sex. Suffice to say you fixed it perfectly and I will be ordering more tomorrow!"
"My penis actually enjoyed being wrapped in latex. Usually a condom feels really tight - using this condom didn't. It is remarkable. Ordering more tomorrow."
Oh yeah,we also
love lube.
Our passion for great sex extends to lube too! We're committed to making the safest, sexiest, most slippery product available. After all, lube is the key to some pretty epic sex. Don't agree? Try just a drop of lube in the tip of your condom before you put it on, and you'll love lube too.